Had lunch with my friend, Jessica last week at Bangkok Beat Bistro (BBB) @ Empire Shopping Gallery. We had quite a lot of food as Jess had a 50% discount voucher! (T&C: Must spend above RM50 before tax and service charge).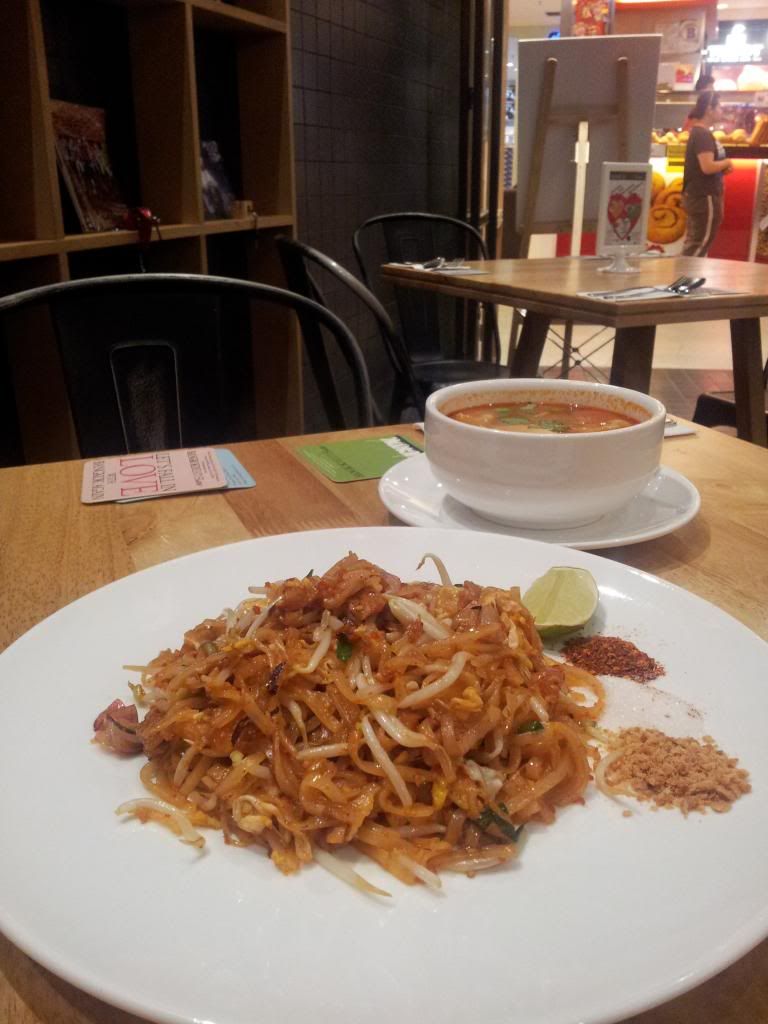 Chicken Pad Thai (RM16) and Seafood in Red Tom Yum (RM12.90)
The Pad Thai was absolutely delicious! Hands down.
The Tom Yum was nice and flavourful, but quite spicy for me (I have a low spiciness tolerance)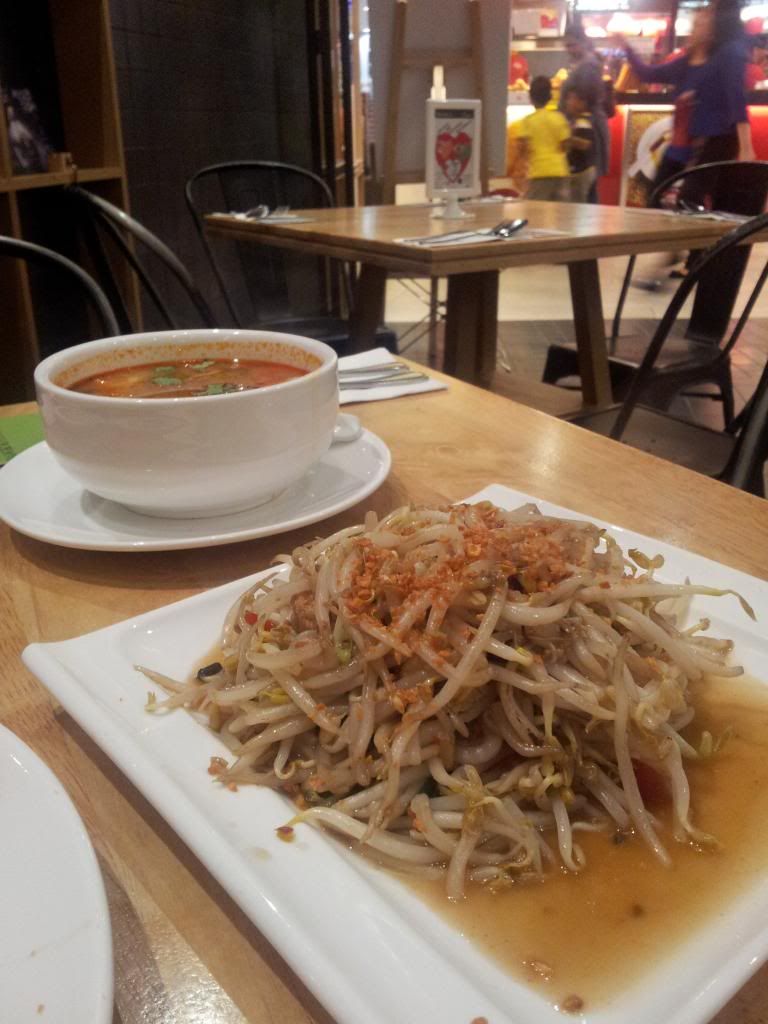 Bean Sprouts with Salted Fish (RM12)
This is my favourite! =D At first I thought it wouldn't be nice as the bean sprouts looked so dull but boy, was I wrong.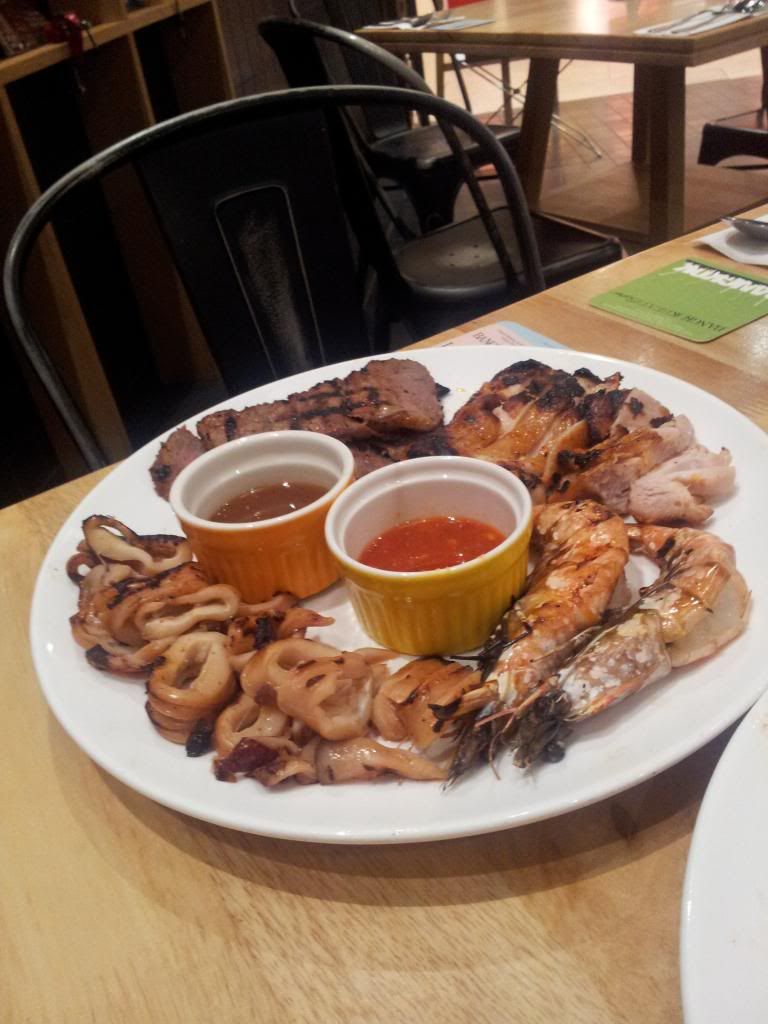 Bangkok Beat Mixed Grill - A Combination of Grilled Squid, Prawns, Chicken & Beef (RM39)
Ok, this is the "main superstar dish" of the day LOL.
Good : The Grilled Chicken WAS DELICIOUS =D I would just order the chicken on its own if its possible.
Normal : The prawns and squid.
Bad : The grilled beef was tough.
Thai Milk Tea (RM10)
For dessert, we had Red Ruby with Coconut Ice Cream (RM13), which was a nice way to end the meal =)
In total, the bill came up to about RM114 and with the 50% discount, the final bill was RM54. Totally worth it, I say =D
Service
We had to time for a while for someone to get us the menu although there we not many people there. We also had a difficult time for them to take notice of us when we needed something. Another patrons also had to wait for them to take notice of us. So, in terms of services, they could improve.
Bangkok Beat Bistro
LG32, Empire Shopping Gallery
47500 Subang Jaya
Selangor
Tel: +603-56378488
Website:
Bangkok Beat Bistro