My exam results were SUPPOSE to be out today at 8am BUT haha, it was a trick!
I don't know la, felt like they said it will be coming out today so they don't have to deal with people asking them why are results being released late? fuuuuuuu. jpg
Actually I am quite angry. Suppose to know my results, then tell my dad and get it over with but THANKS SUNWAY!
Moving on to a much better topic - food.
Yesterday hubby and I went to One Utama. Hubby bought me a baju kurung for Raya! It's purple :o
After that we went to eat BBQ at Gyu-Kaku.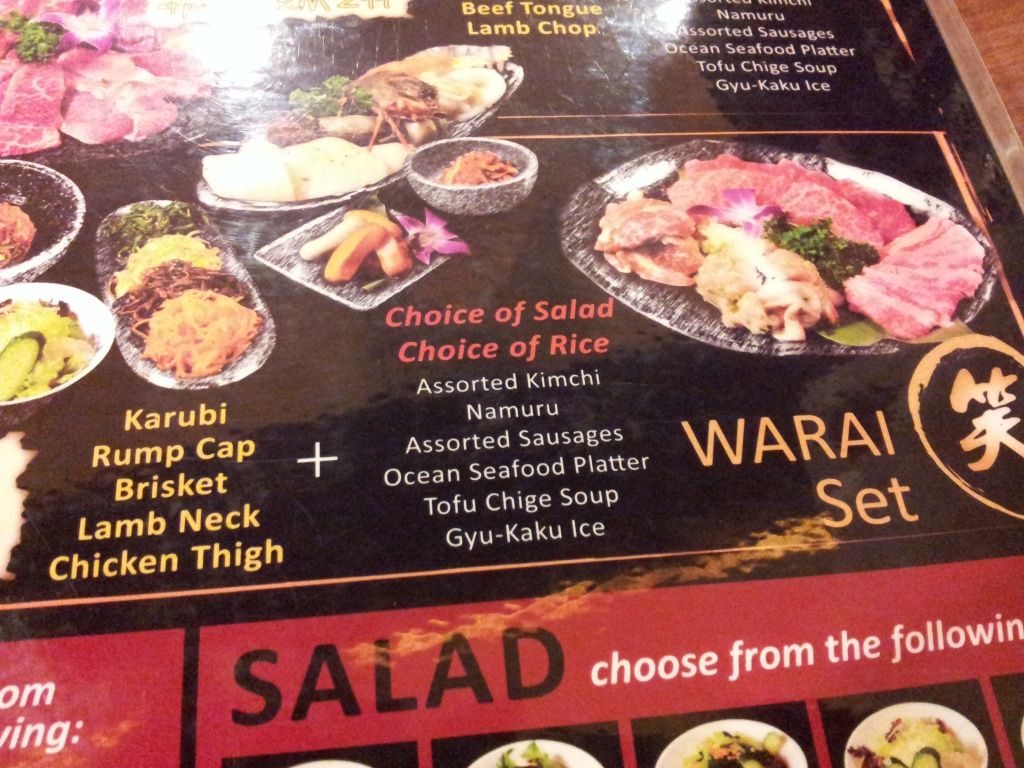 We ordered this set. Each set comes with an option for 2, 3 or 4 pax. But trust me, the set for 2 pax (RM129++) can feed at least 3 to 4 people!!
The grill and one lonely sausage :<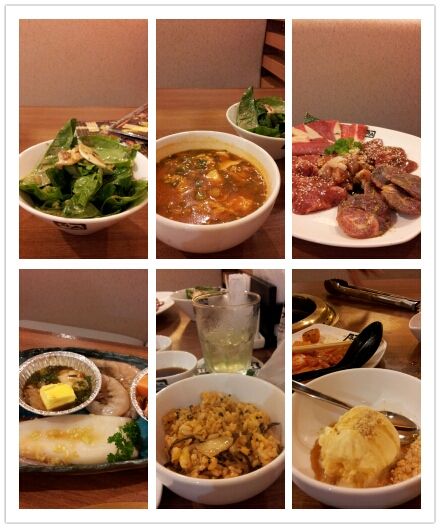 The food
From the top left - salad, soup, different cuts of meat, seafood, rice and icecream. The salad , soup, rice and ice cream had two servings! Omg, Actually got two more things want! Forget to post up! Got different types of kimchi too!
The meat are nice! I like the Karubi and Brisket cuts! The salad I choose is nice too! Very refreshing while eating loads of meat!! The oysters are nice and fresh too! Although they were small >_>
From the picture above you can't really see the seafood so I show you a bigger picture below :x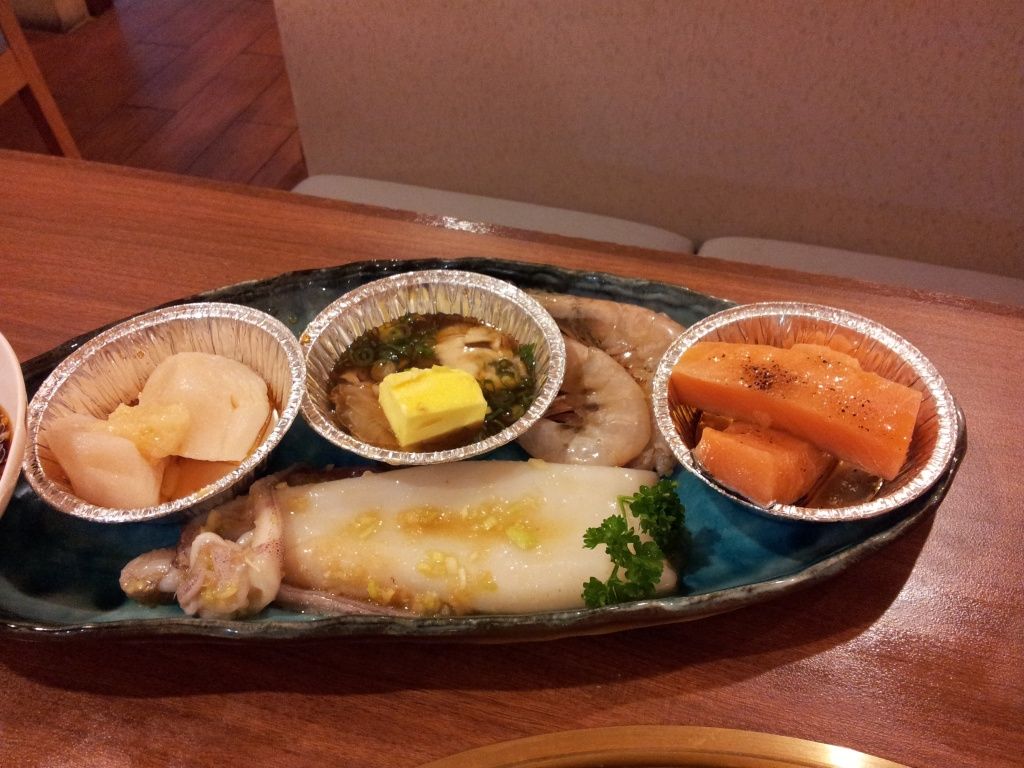 The scallops are huge! Not meh? haha
So there are scallops, oysters (with butter), prawns, salmon and sotong!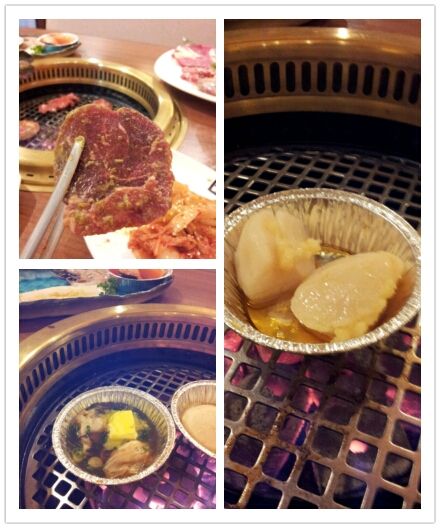 The meat on the top left was like frozen, still can see the cold air ~_~
Quite difficult for us to finish the food. Hubby finished it! I pulled out the white flag cause I surrendered to the food lol
Now, we say that we are old already haha. Because we can't really eat so much like last time!
Ok, enough about the food - now let's talk about the service! Some of the workers can't really understand English, so for an easier time just speak to those who can understand and speak English.
The staff constantly changed the grill to a new one so that the food would not burn so easily which is a plus point for service! They constantly refilled our drinks too which is good service unlike many restaurants that don't.
Environment wise, it was quite hot -_- like seriously! My head was so hot because of the heat from the grill while my body was cold because of the iced green tea hubby ordered. Hope they will do something about this.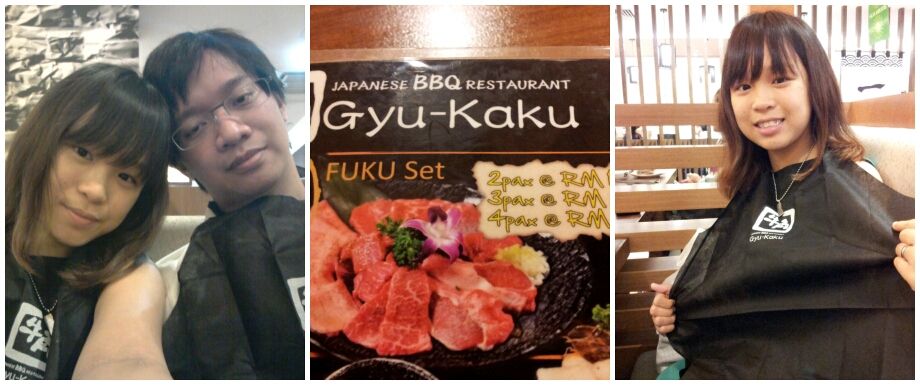 Haha, they gave customers aprons/bibs too so we won't get our clothes oily! =p
One Utama Shopping Mall
Lot G102, F101 & S102,
One Utama Shopping Mall
No 1, Persiaran Utama, Bandar Utama,
47800 Petaling Jaya, Selangor
Tel/Fax: 603 77330018